Wolfgang Amadeus Mozart
Comparing your own achievements, or those of your children at any given age to those of Mozart is a very disappointing experience. Mozart could play the piano and violin by the age of 3, had written his first symphony at eight, his first opera by eleven and by the time he died age 35, he had packed more music into his life than many composers twice that age.
His earliest work that is still commonly performed today is "
Exsultate, Jubilate!
", a motet for soprano and orchestra, written at the very mature age of sixteen.
Its a work of brilliance and beauty, but it almost never got written.
Mozart, and his father Leopold first visited Italy in 1769, when Mozart was fourteen. It was during this visit that he heard Allegri's
Miserere
, a work held secret by the Vatican. On leaving the Sistine Chapel, Mozart was able to reproduce from memory the entire work, with its complex nine part structure.
It was also during this visit that Mozart presented his Opera
Mitridate, re di Ponto
to great acclaim, so much so that he was comissioned to write another for the Ducal theatre in Milan.
Three years later, in 1772, Mozart's patron, the Archbishop of Salzburg, died and the infamous Hieronymous Colloredo was elected in his place. Colloredo laid down the hard line to the Mozarts. They were employees and their job was to remain in Salzburg performing music for the court (Mozart's compositional skills were not valued).
Only because of the outstanding opera commission did Colloredo permit the father and son Mozarts to return to Italy. So without this contract,
Exsultate
would never exist.
Back in Italy, Mozart's new opera
Lucio Silla
was a big success. Its lead singer was a castrato called Venazio Rauzzini, and it was for Rauzzini that Mozart also wrote
Exsultate, Jubilate
.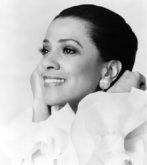 Kathleen Battle
Exsultate
is a religious work, but much more lively than a Mass. Indeed it is most commonly performed as a concert aria today.
This is one of Kathleen Battle's first recordings for EMI, and one of her best. She performs it with virtuosity and elegance, without operatic hyperbole. Battle's voice is one of the most recognisable of all sopranos. It sounds clean and unforced, perfectly suited to Mozart.
Also included on this CD are several other Mozart concert arias and opera excerpts. "
Vorrei spiegarvi, o Dio
and
L'amero, saro costante
are other highlights.
Kathleen Battle has a reputation for being difficult to perform with and an unprofessional attitude to concerts, which belies her angelic voice. This disc loses one rating point on this basis alone - a performer should treat her audience with the utmost respect.
Otherwise, this is a CD to be treasured by anybody who loves Mozart or Kathleen Battle.
Track Listing
Wolfgang Amadeus Mozart
Exsultate, Jubilate and other vocal works
Kathleen Battle
Royal Philharmonic Orchestra
Andre Previn

Vorrei spiegarvi, o Dio, aria for soprano & orchestra, K. 418
Exsultate, Jubilate, motet for soprano & orchestra, K. 165 (K. 158a)
Il rè Pastore, opera, K. 208, Act 2: L'Amerò Sarò Costante
Basta, Vincesti . . . Ah, non Lasciarmi, recitative and aria for soprano & orchestra, K. 486a (K. 295a)
Un Moto di Gioia mi Sento, aria for soprano & orchestra, K. 579
Non Più tutto Zascoltai . . . Non Temer, Amato Bene, recitative and aria for tenor & orchestra, K. 490
Misera, Dove Son . . . Ah! non Son Io, recitative and aria for soprano & orchestra, K. 369