Bela Bartok
Its funny how things come around full circle. That's certainly the case with Bela Bartok and the conductor Fritz Reiner.
While still in Hungary, Bartok was the respected elder statesman of music at the Franz Lizst Academy in Budapest, an institution that also boasted Zoltan Kodály, Ernst von Dohnányi, George Szell, Eugene Ormandy, Georg Solti and Antal Dorati as graduates.
The younger Fritz Reiner was a student at the Academy, and an aspiring conductor. It was Bartok's signature on Reiner's diploma that launched his career.
Many years later, Reiner was to return the favour.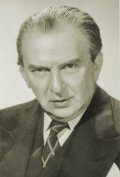 Fritz Reiner
Reiner, fleeing anti-semitism, left Europe in 1921, and became music director of the Cincinnati Symphony Orchestra. In 1938 he moved to the Pittsburgh Symphony, then the Metropolitan Opera, and in 1953 became conductor of the Chicago Symphony Orchestra.
Reiner was instrumental in raising the Chicago Symphony to one of the greatest orchestras in the world. Audiences loved him as much as musicians hated him. His tough, exacting standards and his authoritarian manner earned him the sarcastic nickname of "
Friendly Fritz
".
Undoubtedly, he was a powerful man in musical circles, and his fame and influence were rising.
Bartok's life was the reverse. He had also left his beloved Hungary, primarily as a protest against the encroaching Nazi juggernaut. He left behind his home, his friends, his inspirations and all his sources of income from his royalties (his publisher was based in Germany).
Arriving in the United States in October 1940, Bartok was a broken man. The leukemia that was to kill him in 1945 had taken hold and he was physically weak, spiritually demoralised and in financial dire straits. His one hope was that he could return to his homeland before his death, but this became impossible with the escalation of the War.
Fritz Reiner and the violinist Josef Szigeti came up with a plan to cheer up their old mentor. They gave him a substantial gift of money, disguised as a commission for a new work to be premiered by the Boston Symphony Orchestra.
The effect on Bartok was immediate; his health improved, and with his new-found vigour, he wrote one of the greatest works of the twentieth century - the
Concerto for Orchestra
.
It premiered in December 1944, and while he wrote several other works that were left unfinished, the
Concerto for Orchestra
was his dying testament.
The Concerto for Orchestra gets its name from the fact that Bartok uses different groups of instruments as solo elements, similar to the Baroque concept of the
concerto grosso
. In all other respects, however, it is a symphony, and Bartok's largest orchestral work.
It brings together everything that is Bartok - his love of orchestral colour, his abrassive rhythms interspersed with beautiful melodies, and above all, his use of Hungarian folk motifs within a formal framework.
The first, third and fifth movements are symphonic explorations of simple musical themes, while the second and fourth movements are interludes. The fourth movement is a rather savage attack on Shostakovich's
Seventh Symphony
. That symphony, known as the "Leningrad" included a bombastic, crescendo march, and was incredibly popular. Bartok regarded it as vulgar trash, and could not understand why it was so popular when his own music largely ignored. In his version, the sudden entry of a banal march tune is quickly suppressed by a beautiful tranquil Hungarian melody.
This recording also includes the very famous
Music for Strings, Percussion and Celesta
, Bartok's exploration of the power of percussion in the orchestra. It icludes the famous "Night Music" - ethereal, otherworldly harmonies and tones that he used in different works.
And finally the
Hungarian Sketches
, an orchestrated version of piano works by Bartok, rounds out the recording.
It is probably true to say that this 1955 recording by Fritz Reiner and the Chicago Symphony at their peak has never been equalled, even by fellow Hungarian Antal Dorati. Even today, the recording is crisp, clean and beautiful, rivalling anything in the digital age. It throws the idea of digital being superior out the window.
Nobody wrote music like Bartok, and nobody played it like Reiner. This is one of our treasured recordings and has earned the rarely-awarded 5-gramophone rating.
Track Listing
Bela Bartok
Concerto for Orchestra
Music for String, Percussion and Celesta
Hungarian Sketches
Fritz Reiner
Chicago Symphony Orchestra
Concerto For Orchestra

Introduzione: Andante non troppo; Allegra vivace
Giuoco delle coppie: Allegretto scherzando
Elegia: Andante non troppo
Intermezzo interrotto: Allegretto
Finale: Pesante; Presto

Music For Strings, Percussion And Celesta

Andante tranquillo
Allegro
Adagio
Allegro molto

Hungarian Sketches

An Evening In The Village
Bear Dance
Melody
Slighty Tipsy
Swineherd's Dance